With our release 37, we made two frequently requested changes:
A cosmetic upgrade to the AODocs user interface, and

New templates to jumpstart your AODocs libraries.
New homepage
The AODocs user homepage displays libraries tiled in cards and the previous cards were looking a little…dated. So, we modernized the look with a new design: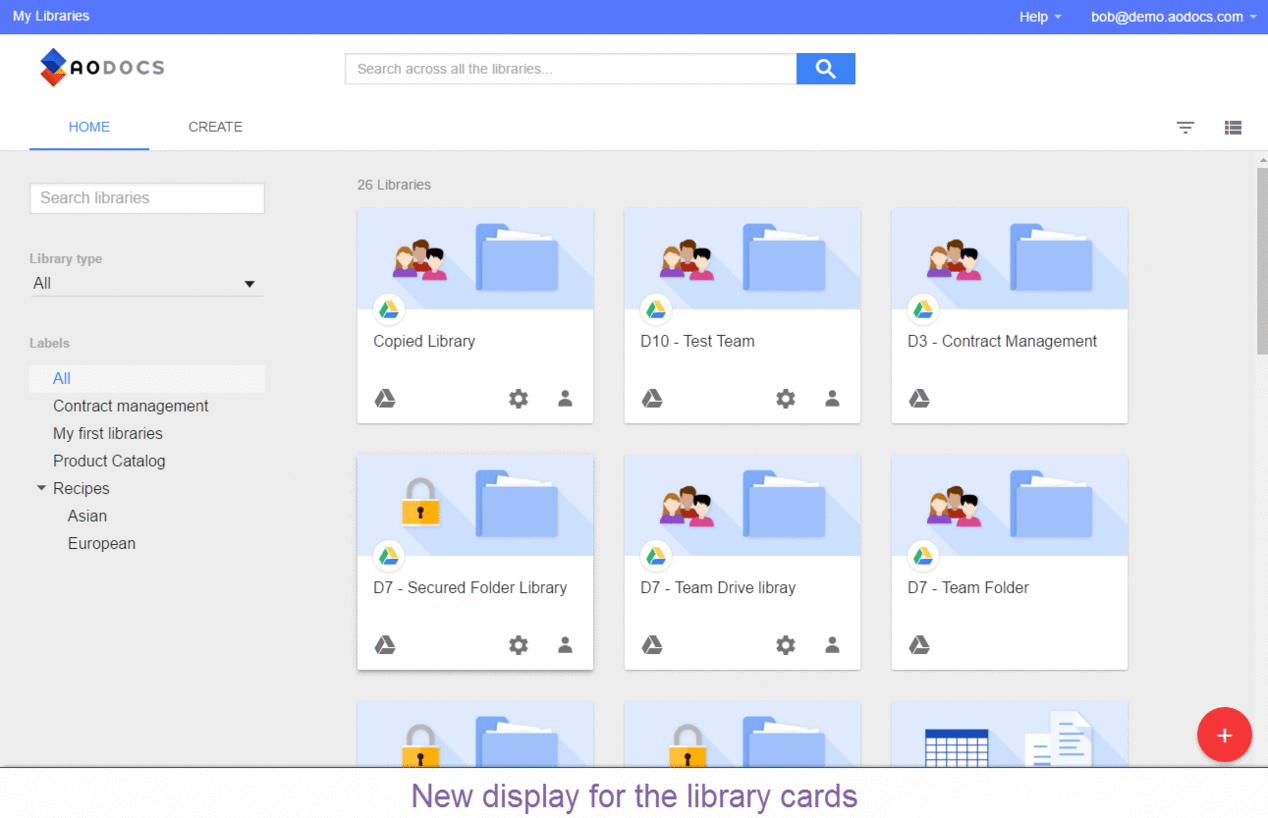 In addition to the cosmetic fix, we added a new Google Drive button to the bottom left corner of each library card so you can open your Team Folder or Secured Folder libraries, directly in Google Drive. This makes it easier for users to maintain the AODocs structure they need while working in the familiar Drive interface they love. Also, administrators can open the library administration page or the library permissions dialog in one click from the main AODocs homepage.
New library templates
To make it even easier to create new libraries, we have created new library templates.  Templates automatically create preconfigured commonly used library types so that users can get off and running even more quickly. Each template comes with a description, overview and how-to videos, and sample documents. The sample documents are pre-filled to give users a better understanding of how to use the template- you can easily delete them when you no longer need them.
The templates were created with many departments and use cases in mind, such as human resources, legal, finance, compliance, and operations. Some of the templates offered are: product catalog, supplier relationship management, policies and procedures, recruitment and hiring, and contracts management. In a future release, AODocs customers will also be able to create their own library templates for internal usage.
You can learn more about creating a library from a template here. To experience them for yourself, start your free trial here.